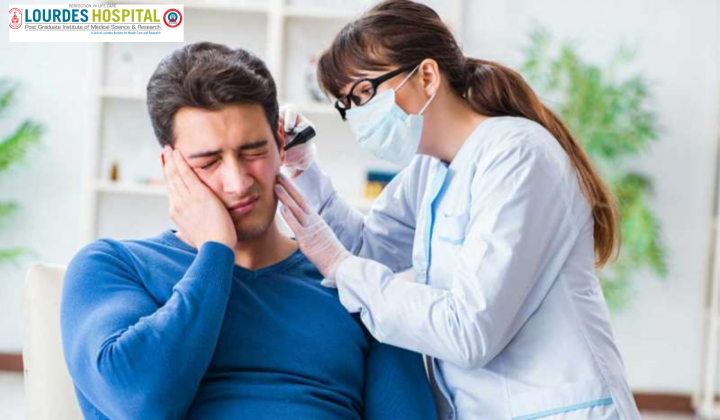 Choosing the right ENT specialist for you is a crucial decision. So, it is important that you go about the process with extreme care. Before you book an appointment with your preferred doctor at their clinic, there are several factors to consider. Let's take a look at some of them. And it is pretty sure that after going through all these essential points, there will be one option that appears in your mind if you are in a serious hunt for the best ENT Hospital in Kochi.
Services offer
Due to this three organs suffer a variety of health issues, there are different types of ENT services provided by physicians. So it is always recommended to make a call and ask about the services they offer before an appointment.
Specialized areas
While researching for the best ENT Hospital in Kochi, take a look at the areas of specialization of that doctor associated with the ears, nose, and throat. ENT is a broad area so you must be aware of the doctor's specialties before you consult him.
Waiting time
Based on the severity of your condition or other circumstances, there is no necessity that you should consult only one doctor. You might choose a different doctor elsewhere if you are in a lot of pain.
Know about insurance acceptance
Never forget to ask the clinic if they accept medical insurances. This is very important to avoid huge bills after the treatment. When you feel the doctor is right for you, it is still something that you must mentally and financially prepare for before actually getting into a particular treatment.
Experience matters
A physician's credentials and experience is a very important matter to take care of. It is must that all should verify whether they possess enough experience in the field, and have enough training in the same domain.
What about pediatric health services?
We know Children are more susceptible to diseases and some conditions related to ENT. Some of them are mild sinusitis, minor infections, tonsillitis or sore throats. In such cases try to find a reliable ENT specialist who is well-versed in pediatric ENT treatments.
Know about cosmetic surgery
Cosmetic surgery such as modifying the size of ears, fixing a deviated septum, and facial plastic surgeries also include this and this area provides various opportunities for the hospital. Taking this advantage is an addition for those who need such treatments.
So there is one and only ENT Hospital in Kochi which can probably answer all these queries with treatments and services we offer. That is Lourdes Hospitals.
We provide services such as
Cochlear Implant Surgery
Endoscopic Skull Base Surgery
Tympanoplasty and Mastoidectomy Surgery
Endoscopic Adenoidectomy
Sleep Endoscopy
Invisible Scar Myringoplasty
Endoscopic DCR
Ossiculoplasty
Stapedectomy
Micro Laryngeal Vocal Cord Surgery
Tonsillectomy
Endoscopic Septoplasty
Functional Endoscopic Sinus Surgery
Head and Neck Surgeries
So do not get late for ENT treatment to avoid complications. Now itself, make an appointment with our eminent doctors. We will take care of your health.