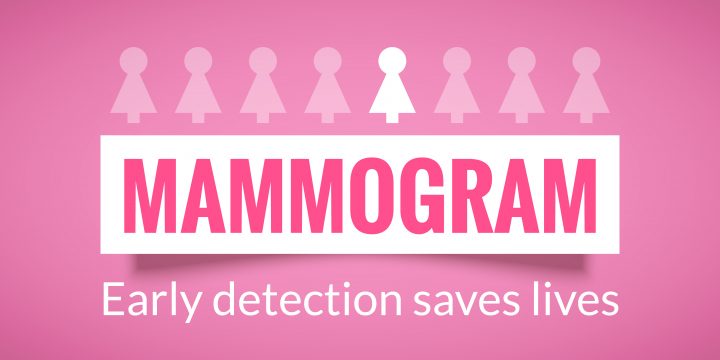 Why Mammogram? What is the purpose of Mammogram? What are the benefits of Mammogram? What about the side effects? Many questions arise soon after listening to this simple word – Mammogram. Well, let's know more about Mammogram. Also, we'll get to know about the #1 centre offering the best mammogram in Kochi.
Firstly, What is a Mammogram?
A mammogram is a process which helps to find out the presence of any lumps in the human breast. With the help of Mammogram, we can easily detect the presence of Cancer. This process involves low-energy X-Ray for diagnosing.
Why Mammogram?
With the help of Mammogram,  detailed images are obtained. And, by examining these images, we can find out the presence of Cancer. If you are able to find out cancer in the early stages, chances of getting into risk get reduced. Also if present, we can avoid the spreading of cancer to the nearby cells. Therefore, the mammogram is considered as a good procedure.
Is Mammogram safe?
Yes. As mentioned above, so as to detect the presence of cancerous cells in the breast, Mammogram is good. And don't be afraid. They possess only a slight amount of radiation. Therefore, they don't cause any harm. But repeated Mammograms might lead to risks due to high-radiations.
Now let's discuss the two types of Mammogram
Screening Mammogram

Diagnostic Mammogram
As said earlier, Mammogram is the process in which we obtain the X-Ray of the breast. Without any particular signs, or symptoms if we are choosing for a mammogram, then that kind of Mammogram is known as Screening Mammogram. The second type or the Diagnostic Mammogram is carried out so as to get a detailed report of the breast. Usually, doctors prefer Diagnostic Mammogram, if any symptoms or any doubtful results are obtained from the screening Mammogram. Compared to screening Mammogram, more radiation is used for Diagnostic Mammogram so as to get detailed images that too in various angles.
In this present generation, the rate of cancer patients is comparatively high. Nowadays many medical centres and hospitals provide various diagnosis and treatment facilities.  But it is not of sure that you get the best among them. You may probably end up in some kind of centres that gives false results that even make the situation worse. Among the best cancer centres in Kochi, we will help you find out the best oncologist in Kerala. We suggest you with the No.1 hospital among the best cancer centres in Kochi – Lourdes Hospital. We deliver you the best Mammogram in Kochi. We are proud to say that we own the best oncologist in Kerala. We assure you of the best treatment facilities. Get the accurate mammogram in Kochi from Lourdes Hospital.
Lourdes Hospital– That's all you want